---
Each of our study team members were former colleagues, gas and LPG industry consultants and market experts at Purvin & Gertz, Inc.  They now work for two different companies.  Craig Whitley, the Senior Editor and inspiration behind the Seaborne LPG Yearbook, is now CEO and President of World Energy Consultants, Inc. – based in Houston, Texas.  World Energy Consultants (WEC) was founded by Mr. Whitley in January 2016.  Ajey Chandra is Vice President and Director of Muse, Stancil & Co., and Managing Partner of the firms Houston office.  Ken Chow is a Managing Consultant and Senior Principal of Muse, Stancil & Co. and works in the firm's Houston office.  Muse, Stancil & Co. was founded in 1984, has headquarters in Dallas, Texas and offices in Houston, London and Singapore.
Our Study Team Members
Craig Whitley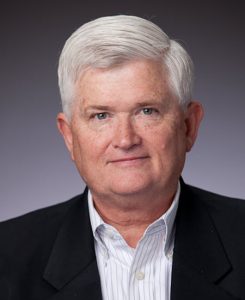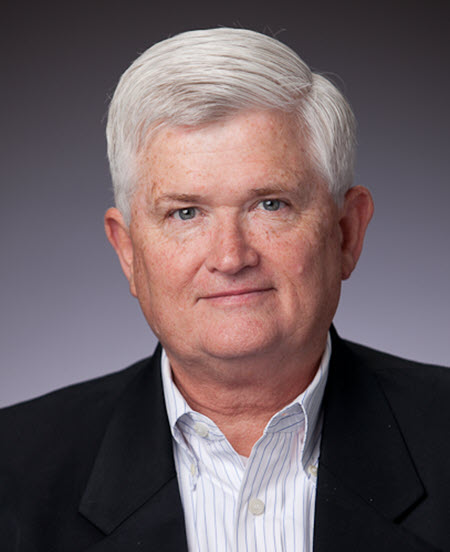 Craig Whitley is President and CEO of World Energy Consultants, LLC (WEC), an international LPG and natural gas liquids (NGLs) consultancy.  Craig founded WEC in January 2016 after retiring as Head of Global LPG Analytics for BP,  a large international oil and gas company.  Craig served as Head of Global LPG Analytics for BP from late 2010 through December 2015.  
Craig has been a proud member and executive leader in the world LPG industry for 48 years.  He has worked in many areas and segments of the global LPG industry and has over 25 years' experience as an international LPG consultant.  During his career he has conducted  numerous multi-client studies for the global LPG industry and personally conducted over 200 single-client LPG consulting assignments for LPG producers, exporters, importers, terminal operators, storage depots, state-owned oil companies, petrochemical companies and LPG distributors in 52 different countries.
Craig began his career with Aeropres Corporation of Shreveport, Louisiana, a manufacturer of hydrocarbon aerosol propellants made from propane and butane.  His initial job role was the firm's Analytical Chemist, but he quickly rose through various positions with increasing authority, ultimately becoming Executive Vice President of Aeropres at the age of 28.  While at Aeropres, Craig convinced the firm to create an NGL trading company (Aero Energy, Inc.) and built it from an idea to US$160 million dollars in annual sales by its fifth year of operation.  Craig served as Executive Vice President of Aero Energy and ran its day-to-day operations.
After an eleven-year tenure at Aeropres and five years leading Aero Energy as its Executive Vice President, Craig founded the NGL/LPG trading firm Trio Energy Company, an Oklahoma general partnership.  He was co-owner and President of Trio Energy until the company was sold to Bruin Petroleum, a Houston, Texas-based gas processor and manufacturer of high-purity propane, normal butane and isobutane.  Craig moved to Houston with the sale of Trio Energy and became Vice President of Bruin Petroleum, President of its LPG trucking subsidiary BruinGas,  and  continued to serve as President of Trio, which remained a manufacturer and seller of hydrocarbon aerosol propellants and Polymer Grade Isobutane.
Craig departed Bruin and Trio in 1989 to join Bonner & Moore, Inc. as a Senior NGL Consultant for it consulting entity Bonner & Moore Market Consultants.  In 1992, Craig was promoted to President of Bonner & Moore Market Consultants, a position he held until he joined Purvin & Gertz in 1993.  Within six months of joining Purvin & Gertz, Craig became a senior partner of company and held the role of Senior Principal for 18 years. 
During his tenure at Purvin & Gertz, Craig led the firm's LPG consulting practice in Latin America.  In addition to this responsibility, Craig led the firm's LPG consulting practice in the Middle East (2 years) and Southeast Asia (12 years).  While at Purvin & Gertz, Craig performed LPG studies and assignments in North America, Mexico, the Caribbean Islands, Central America, South America, Europe, Africa, Russia, Southeast Asia, the Far East and Oceania.
After his long 18-year tenure at Purvin & Gertz, Craig joined BP as Head of Global LPG Analytics and lead the firm's LPG Analytics team.  He conducted numerous Global LPG supply/demand forecasts at BP and lead a team that automated many of the LPG analytical processes that BP continues to use daily.  Since leaving BP at the end of 2015 Craig and his firm, World Energy Consultants, have continued to conduct single and multi-client LPG market studies.  Craig has also returned to his early career experience in trading and currently assists Mexican LPG distributors import propane by sea from the United States.   He's gained invaluable experience that allows him to source and supply U.S. seaborne propane and butane exports for foreign LPG importers located in country with seaborne LPG import terminals.
The bevy of industry experience that Craig brings to the table includes, but is not limited to, the following areas of the LPG industry:  LPG laboratory management, gas chromatography, molecular sieve operation, NGL blending operations, design and construction of LPG storage depots, design and construction of LPG truck loading and unloading facilities, design and constructed of rail car (i.e., tank car) loading and unloading facilities, ISO container (i.e., tanktainer) loading and seaborne shipping, aerosol propellant and polymer grade NGL manufacturing, competitive fuel analysis and economics, gas processing, LPG railcar fleet management, LPG trucking fleet management, seaborne LPG trading and shipping, NGL and LPG supply, demand and price analysis and forecasting, conducting feasibility studies, merger/acquisition analysis, due diligence analysis, preparation and delivery of NGL and LPG industry workshops, market analysis, expert testimony, in-house training, industry ranking, market share and cashflow analysis, LPG marketing, trading and sales.  To learn more about Craig, visit his LinkedIn profile at www.lpg.expert.
Ajey Chandra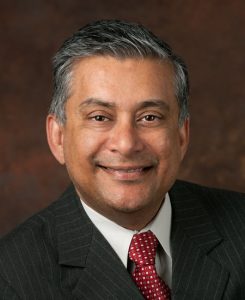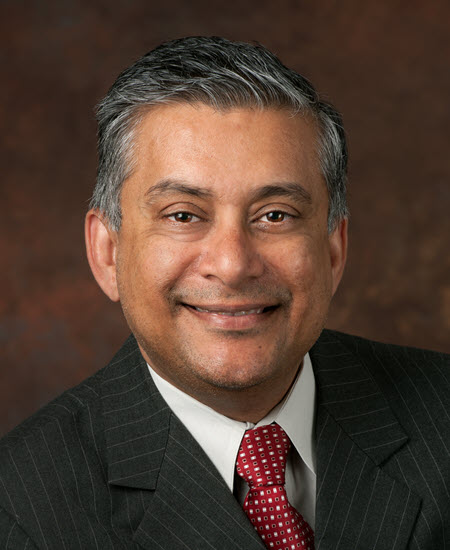 Ajey is a Director of Muse, Stancil & Co. and the Managing Partner of the Houston office where he also leads the Midstream Practice Area.  Ajey joined Muse in 2014 after 28 years of experience in various facets of the midstream industry, including operations, engineering, business development, management, and consulting.  He has had a wide variety of assignments covering all aspects of the energy industry during his career, and has had several long-term expatriate assignments overseas, including Europe and Southeast Asia.  
Ajey's operating, consulting, and management experience includes working at Amoco, Purvin & Gertz, Hess, and NextEra Energy Resources prior to joining Muse.  Ajey has a BS in Chemical Engineering from Texas A&M University and an MBA from the University of Houston.  He has also attended Executive Education classes at Harvard Business School and is a Professional Engineer in Texas.  A past chairman of the Houston GPA, he currently serves on the chapter's Board of Directors.
Ken Chow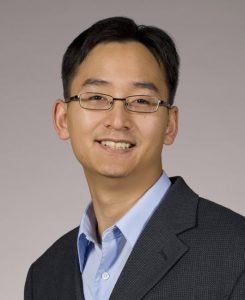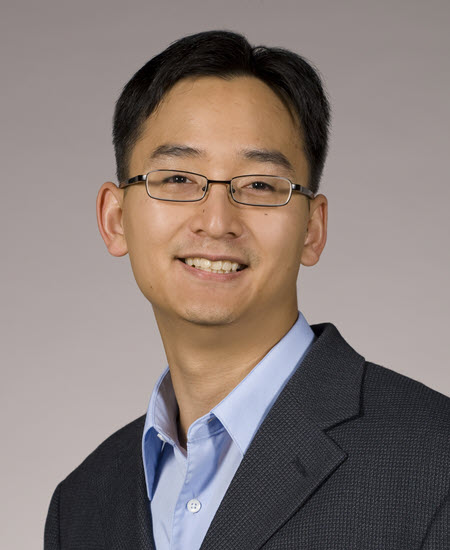 Ken Chow is a Senior Principal at Muse, Stancil & Co. with over 20 years of technical and commercial experience in the upstream, midstream, natural gas, NGL, and LNG sectors.  He has over 10 years of industry experience with energy operating companies at PanCanadian Petroleum, Enron, and Williams, complemented by 10 years of consulting experience with Purvin & Gertz and Muse.  
In addition to project consulting, Ken was involved with the development of the natural gas, LNG, and GPMO models at Purvin & Gertz.  While working in the industry, he served on several technical committees with the API and the GPA, including the NGL Market Information Committee.  He holds a B.Eng. degree in mechanical engineering from McGill University (Montréal, Canada) and is a Lean Six Sigma Black Belt practitioner.
Our study team has 100 years of combined gas and LPG industry. We have created a robust and comprehensive seaborne LPG trade study that subscribers will use frequently and consider the most important and valuable repository of seaborne LPG market intel in their personal library. The study is designed with sections designed for various job roles and management levels in an origination. This highly talented and experience study team have work with company owners, CEO's, Presidents, VP's, Directors, Managers, traders, analysts, corporate planners and business developers and have keen insight and knowledge of the information needs of different job roles in organizations linked to the seaborne LPG industry. The study team's insight and knowledge of the different employee groups across the LPG value chain played a big role in the layout, design and contents of the Seaborne LPG Yearbook, 2020 edition. As the name implies, the study will be updated and published annually. We invite you to complete the contact form on our Contact Us page to receive a free copy of our Study Prospectus, Table of Contents and Order Form.